I thought enough describing all limitations and absurd things and laws in Spain and particularly in Barcelona.
I would like to share with you one pleasant discovery which I made a few years ago. The museums in Barcelona! Since my study was related to art, at some point, I visited the most museums of Barcelona. First of all, almost all the museums have free entrance on the first Sunday of each month. Wow! Sometimes not for all exhibitions, but it is still nice since it gives you a hint of what expect from the museum's collections.
MNAC: one museum, one thousand years of art in Barcelona
My main discovery about the National Art Museum of Catalonia: it is open and free each Saturday from 3pm but only one hour since it closes at 4 pm. On 18 May because it is the International Day of Museums and 11 September, the national day of Catalonia. Not bad conditions for visiting a historical museum of the whole region.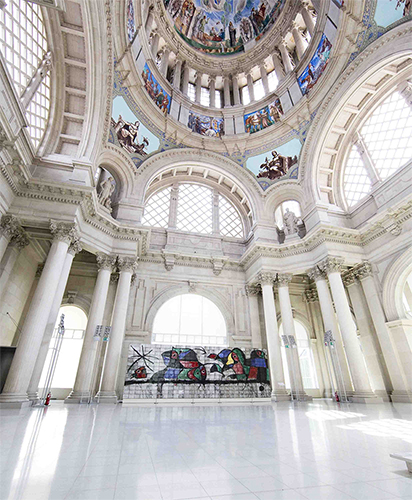 At this museum, there are different collections of paintings and something numismatics. Permanent collections of paintings are Medieval art, Renaissance and Baroque, and Modern art. Also their drawings, prints, posters, and photography. Medieval is divided by Gothic and Romanesque. There are 4 huge halls with painting, and you can spend there all day. But after that, your head will explode because of all this beauty and information, which you stuffed your head with. But for taking a rest and settle it you can go to the hall which is located under the dome of the building. Pure beauty and art. It's a nice feeling just to sit there and chill. They organize many other activities, networking sessions, and 3 years ago, I know there were dancing classes of a twist! I liked this museum and went there many times. Go to the website and check it out.

Design Museum of Barcelona
It is a new one; it was reopened in 2014 as the result of the merging of several previous existing museums: the Museum of Decorative Arts, the Textile and Clothing Museum, and the Cabinet of Graphic Arts collection. It has a weird building and before was named as the Design Hub Barcelona but in 2014, the name of the museum was returned.
So, it makes sense that there are collections of different kinds of art. I like visiting the floor with a fashion collection. It is the collection of fashion from the twentieth and twenty-first centuries, and there are so many freaky dresses and bras made of beautiful fabrics. If you follow fashion even just a little bit, I'm sure you remember the epoch when it was popular, having a tiny and narrow waist. On the floor with a fashion collection, they have videos explaining what a struggle it was to put on one of those dresses on a fashion model.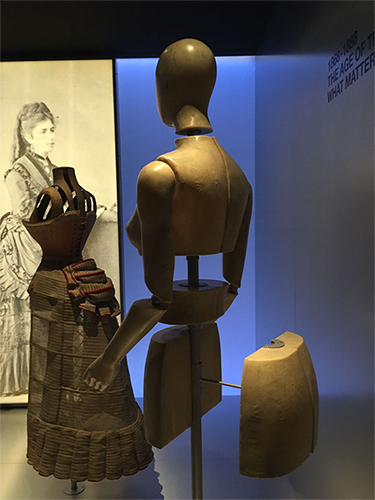 At this museum also launched some permanent exhibitions of product design and graphic design. And sometimes there are temporary exhibitions known to the whole world. One of those was "David Bowie is!". Now they run an exhibition called "The Advertising Boom. Tin, cardboard, and tile posters. 1890-1950". It consists of more than 250 pieces of cardboard, tin, and ceramic tiles ads. You can see there an old cardboard Ad of Gillette brand or the oldest brand of beer in Barcelona, "Moritz." It is interesting since you can trace the evolution of the roles of women and men in advertising.
In advertising of tires there, of course, would be a man and the star of the postcard of cooking stuff would be a woman with a big smile. I liked the poster of laxative medicine, where was pictured a child, holding a phone and laxative medicine. Freaky but memorable. Ah, and they have a series of posters of tobacco brands. Beautiful women in luxury jewelry are smoking a cigarette. Even I wanted to grab one and make a puff. Highly recommended to visit! And there is good news, this museum is open on Sundays and provides free entrance from 4 pm till 8 pm!
Caixa Forum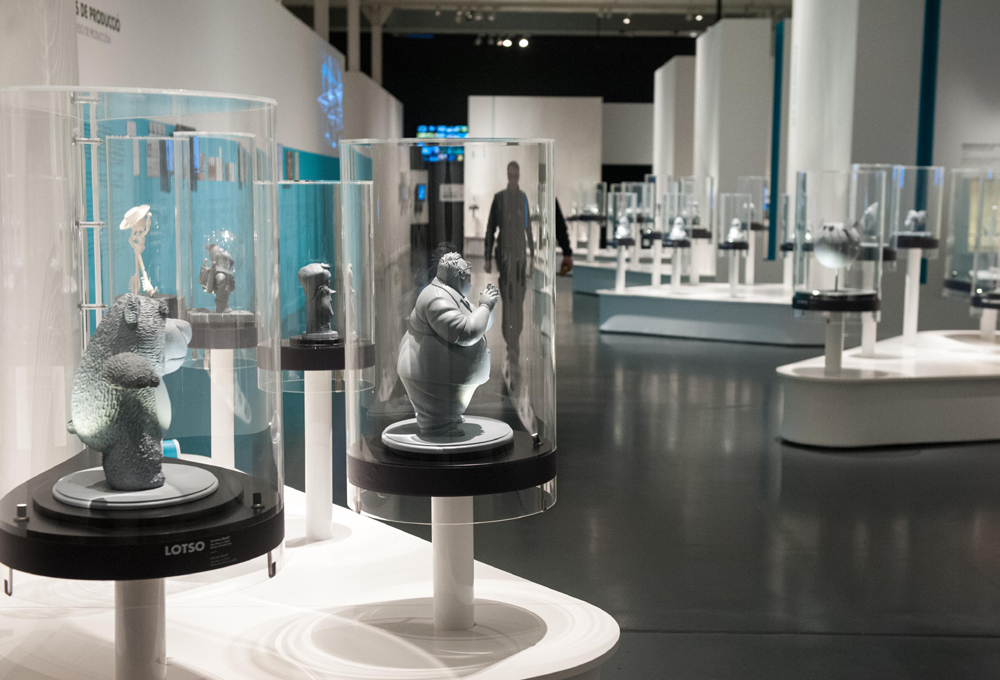 Last but not least, the Caixa Forum art gallery. It was created by the foundation of the Caixa bank. The gallery is located in the building of a former factory built in the modernist style. Looks very lovely, also near the MNAC museum. According to the style of the gallery, exhibitions are also about modernism and contemporary art. There were works of Toulouse Lautrec, Warhol, Edgar Degas, Walt Disney exhibited. Besides painting, there are collections of Pixar works, installations of contemporary artists, workshops, and even musical concerts. If you like debates, you are welcome to discuss cinema and poetry.

Also as I know, Caixa Forum is very well known among mothers since there are many exhibitions dedicated to kids: Lego, robots, cartoons. I was at the presentation of Pixar, and it was amusing to recall my favorite cartoons and get to know how they were created. And I really enjoyed the exhibition of Degas. It was wonderful. For clients of the Caixa Bank, entrance is free. There is another one Caixa Forum museum building in another part of the city.