We spoke to Alina Popovicheva, an experienced real estate agent from Kaufmannwinkel agency. She has been living in Barcelona since 2011, knows all pitfalls of the real estate business. She also told us what is the likelihood that there will be price cuts after the whole thing ends.
Hello Alina! Tell me, please, how your path in the real estate field has started?

I've been in the real estate industry for around 8 years. First 3 years I was working in tourist rental and for the last 5 years in property sales. Now it is my main direction. As it happens often in life, the best changes happen accidentally or out of the blue. After working in touristic rental my friend's company was looking for a person in sales and I started feeling like I was burning myself out. Then I decided to give a try for myself in sales. I thought it's still a real estate market and if I won't succeed, I can always get back to rentals. But I liked it and am still exploring this market. I have been through many changes, upgrades of my studies, and meeting tons of people. Now I work with residential and commercial properties and with real estate objects for rent.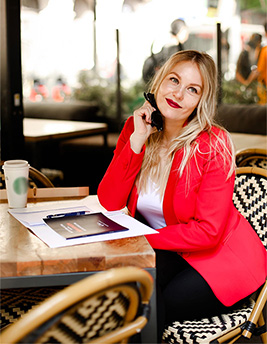 Do you remember your first deal in sales?

I do, and it was a sad story for me. My clients were my previous clients from rentals. And I thought this was gonna be a killer deal since we already knew each other, I helped them with renting an apartment for their daughter, I knew what they were looking for. At the beginning it was, but after finding a perfect property and we were about to sign a deal, they stood back and said to me they needed time to make a decision. But in fact, they got the contact details of the owner of the property and contacted him directly. Since we didn't have signed an agreement yet, I had nothing to declare against this situation. It was sad because I thought that we developed trust and they were from the same country as me and I was hoping that everything would be fine with this deal. But well, the lesson was learned and I thought that I should professionally prepare myself for this industry.
Is there any school for real estate agents? I know in many countries a real estate agent should be a holder of a license, like Taxis here.
Yes, correct, but not exactly. There is the Register of Real Estate Agents (AICAT), which regulates the real estate activities in the whole region of Catalonia. The approval of the decree was in 2010. Since 2010 it is mandatory for agencies and the real estate agents who work as individual entrepreneurs to be registered in this Register. All the participants should match 3 main parameters: have an establishment open to the public or a known physical address, accredited professional training (with specific university degrees or approved courses of a minimum of 200 teaching hours) and last but not least, have surety bond insurance (El Seguro de Caución in Spanish). The last criteria are pretty important because it means that if you have this type of insurance and will delay the tax payment (very well known IVA 21% Tax, IRPF), you will have some indulgences due to this surety bond. Many insurance companies offer this type of insurance.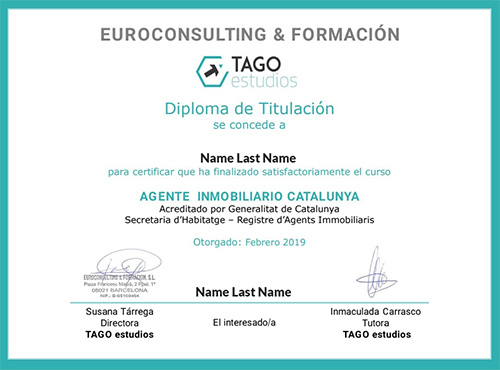 In 2010, for example, 33 agencies were sanctioned for tens of thousands of euros, because they haven't been registered in the Register AICAT. There are also the Catalan Consumer Agency and the Catalan Housing Agency involved and arguing about whether it should be mandatory or not. So, that's why many real estate agencies and agents even didn't hear about this kind of certificate or the Register.

I do have a certificate for completing a professional course and I can register myself in the Register if I decide to work as self-employed, but I'm working for an agency (KaufmannWinkel). The professional courses help you to gain all the necessary information regarding real estate valuation, taxation, law, code of Ethics, which I think is very important. This certificate helps you to perform all the phases without any help from layers and 3rd party companies. In my example, you can see that there is a lot of stuff to bear in mind.
And how many people are usually involved in one deal?
Well, it depends. Let's consider a typical deal with a real estate agency. So, there is a real estate agent from one of the parts, or both, because the clients may have the agents that look for properties for them as well and can contact the agencies in case if there is a unique property listed there, but it is not so common. There is a buyer (the client) and seller (the owner), sometimes there is a lawyer, but it is not necessary if the agents know and follow all the laws. And there is a notary who checks the documents. If we sum up, there are 4 people involved in one deal, with a lawyer it's +1.
How fast a property can be bought and what steps should be done from the buyer's side?
I mostly work with international clients, who are no residents of the country, which means they will need to perform some extra steps and it might take a bit longer. First of all, the clients should have an NIE, they can't just acquire a property with a tourist visa. But this is easy to get. This NIE document is necessary to open a bank account. There is a list of banks that are welcome to international bank holders. If the clients know exactly what they want and are familiar with the neighborhoods and the city, then we can organize visits for a few days. We visit properties, the clients think, and decide if they like something.

When the decision is made and they want to buy the property, we take off advertising the property and start working on documents for the deal. We sign a document which is called in Spanish "Contrato de arras", down payment, it consists of 10% of the price of a property. Then we start preparing bank checks, which usually takes 2-3 days, meanwhile we request a document from an administrator of the community that this property is free from loans, that all fees are paid and everything is fine. When it's done we just need to confirm with a notary the date of the deal when all these documents will be verified by the notary and signed by both sides: buyer and seller. From the office, a buyer will walk with the keys of the property already. All these steps may take up to 5 days, one workweek.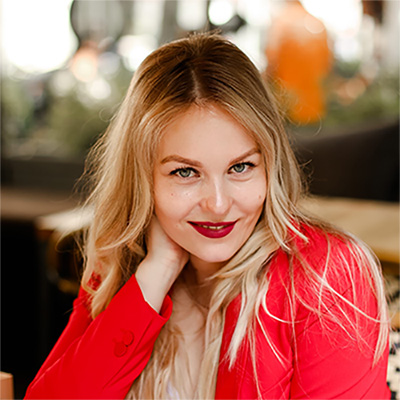 Of course, there might be obstacles like the clients don't have a bank account, especially when they have to transfer money from their country, because of the AML/CTF law, in Spain it is called PBC (Prevención del Blanqueo del Capital) it takes much time to perform transactions. It also might be difficult if the clients don't know what they are looking for, or the property has debts for some fees, that happens as well. It may be a small payment which is not important at all and neither the administrator or the owner remembered about it. It is the owner's responsibility to check all these details, but we usually try to control it and check with the owners before the deal starts. I don't mention mortgage, because it is an extra phase, which requires more steps and time, and more people involved. We don't consider it as a small obstacle, it's another story.
What is PBC law about?
There is Royal Decree 304/2014 of May 5 and Law 10/2010 of April 28, 2010. The main obligations of those laws are applicable in Spain with Anti-Money Laundering, on the prevention of money laundering and of the financing of terrorism.
This legislation includes the recommendations issued by the Financial Action Task Force ("FATF") on money laundering and terrorist financing. All financial institutions should have procedures in place of identifying all the possible cases of laundering money before accepting customers, in order to avoid risks. For international customers, it means that they will need to provide documentation and information of evidence of the origin of the funds, besides providing legally valid documents for formal identification purposes.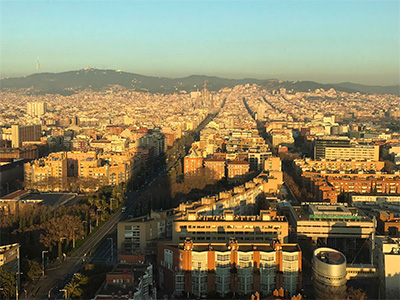 The text of the law looks much more complicated and detailed, but in short words, for the real estate agencies, it means that to make transactions now the clients need to prepare, translate and confirm the documents before, and for us to expect that something might go wrong with it and the clients will need some help with it. I support this law because it helps to avoid any risks for the owners and agents as well.
Do the agents divide or label the clients somehow? Like, are there any slang?
Haha. Of course. Well, we use the labels for "cold customer" and "warm customers", as in the sale industry in general I guess. We don't use "hot customer" since it might be understood incorrectly and it doesn't sound professional. I also divide the clients for "Rulers of World", as you know, those who behave like "I pay and want everything right now and right here". They usually know what they want and know what to demand, very precise clients. It is very easy to work with them. There is also another type, mistrustful clients. They will suspect something in any action you take, they like to control every step of the deal, which is hard sometimes because they ask to explain every small detail and why it is like that, but on the other hand, you see that the clients are very interested and want to be part of everything, which is nice.

There is the third type of the clients I worked with, I would call them Tumbleweed. They are indecisive and don't know if they want to acquire or not, but they will visit properties, will ask for a discount, ask what is needed for a deal, and then will change their interest and start looking for another property. I must say it is very difficult to decide what you want when it comes to buying a property, especially for the first time. So, I always try to put myself into the client's shoes and understand their behavior. My mission is to guess what they want before they even know it by themselves. The real estate agent always should be one step ahead.
How often do you close the deals?
Interesting questions. I will try to say how frequently I close the deals. If we will count properties for sale, then it is more or less one deal every 3 months. More or less like that. But we should take into consideration that there might be deals that last a year, technically. For instance, it is an international client and he comes once per a few months. We can start working with him this year but will close the deal next year. By saying "work" I mean constant work, being always in contact. I had one case like that, it was an interesting experience though, you kind of become almost like close friends with a customer, and get to know many details of their lives. Regarding the rental deals, I close these deals every month since there is always someone moving out, changing apartments, moving out. An endless process.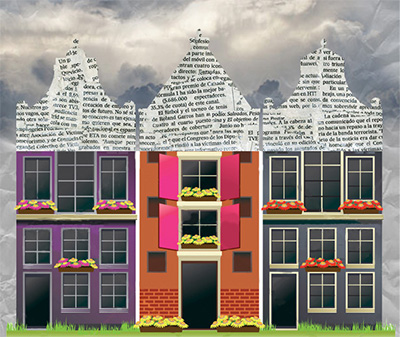 And the last question, how do you see the situation? Will there be a price reduction to buy properties and for rental?
It is very difficult to say. This pandemic, of course, will affect this market. We, real estate agents in Spain, predict price cuts between 10-30%. I think it will depend on the cities and their economic level. In regions like Andalucia, Catalunya this price drop will be around 10% since they are most popular for investment. Then there are Valencia and Madrid, the things there will be worse, and so on. If we will be speaking about the cities, Alicante, Malaga, Barcelona – those are very popular cities. I guess in the North of Spain, somewhere in Galicia, Asturia, price cuts will be up to 30%.  
Even though on the web site Idealista.com it says that price cuts will be between 3-3.5% in Spain and it will stay like that until 2022.
There wasn't any law signed by the government, only rules regarding the rentals and renovations of the contracts. They will be extended automatically and as Barcelona City Council declared, there will be rental payments for social apartments suspended until December next year. But regarding the buying deals, we still have some deals pending and both sides still want to close the deals, under the same prices that were set before this happened. But we will see by the time what happens next.