Renting a flat in Barcelona as a foreigner can be a bit more complicated than renting as a resident, but it's definitely possible. We gathered all the best practices and wrapped them up in one article. Read it; it will help you avoid painful mistakes and save you time.
First of all, find an apartment you want to visit. The main websites with decent listings are:
You will see tons of ads from the agencies and much less from owners. Usually the owners don't rent their apartments for long term through the websites by themselves, they prefer that the agencies do it for them. If you find an ad from the owner, be ready to be persistent and show real interest in renting their flat.
If it is an ad from the owner, you will see "Private owner" and if it is an agency, there will be "Professional advertiser". You can check all the listings on the agencies page and contact them directly from the Idealista website.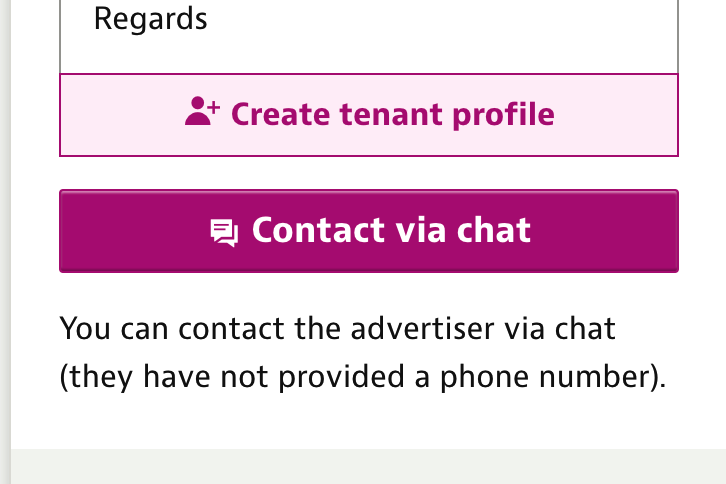 Once you find an apartment you want to visit and send a request, check if you have the following documents handy. Before renting an apartment and signing a lease contract the owner will want to check if you have all the following documents:
A NIE (Numero de Identificacion de Extranjero): This is a unique identification number that you will need in order to rent an apartment in Barcelona. It's required by Spanish law to have this number before signing any legal documents.
Provide proof of income: Landlords will typically require proof of income, such as 3 last pay stub or bank statement, in order to ensure that you can afford the rent.
The agency or the landlord will ask for a job contract with successfully passed a probation period. If you don't have a job contract, you probably will need to provide a confirmation of stable income (an agreement with a company if you are a freelancer).
A Spanish bank account.
Once you visited an apartment, you liked it and wanted to rent that flat, in Barcelona you have to be quick. If you really like the apartment, tell it straight away and ask when you can get a lease contract?
The agency or the landlord will ask you to send them all these documents that are mentioned above in order to validate your profile, if it is matching for a long term renting. It is crazy, I know.
Next step after you passed that validation are:
Sign the lease: Once you've found an apartment that you like and your application has been accepted, you'll need to sign a lease. Make sure you understand all the terms and conditions of the lease before you sign it.
Pay the first month's rent and deposit: Before you move in, you'll need to pay the first month's rent and a deposit. The deposit is usually equivalent to one month's rent and is used to cover any damages to the apartment when you move out. Also, you will be asked to pay a one month payment to save it in Incasol. It is a kind of bond for urban lease contracts. "Bonds for urban lease contracts, both those corresponding to urban properties intended for housing and those intended for other uses, must be deposited in the Catalan Land Institute, in the manner provided for in Decree 147/1997, of 10 June" says on the Gencat website. So, it is mandatory for the landlord to put this payment and send to you a copy of the confirmation.
(a screenshot).
To rent a house in Barcelona is quite an energy-draining process, but hang in on it, we will get there.
What if you are not sure that the whole process is legal?
A typical lease contract for an apartment in Barcelona will typically include the following information:
Names and personal information of the landlord and tenant
Description of the property, including the address and size of the apartment
Duration of the lease, including the start and end date
Rent amount, including the due date and any late fees
Security deposit amount and terms for its return
Utilities and services included in the rent, such as electricity, gas, and internet
Restrictions on the use of the property, such as pets or smoking
Maintenance and repair responsibilities of the landlord and tenant
Termination and eviction policies
Signatures of the landlord and tenant, indicating that they have read and agreed to the terms of the lease.
Here are a few ways to ensure the authenticity of the landlord when renting an apartment in Barcelona:
Verify their ID or passport: Before signing a lease contract, ask the landlord to provide you with a copy of their ID or passport. Make sure the name on the ID or passport matches the name on the lease contract.
Check their property ownership: Before signing a lease contract, make sure you verify that the property is owned by the landlord. You can check this information on the property registry office web site. It is called "Nota Simple" and you will need to fill in the form in order to request it and, unfortunately, they don't do it for free anymore. It has a cost of around 10 euros.
Check their contact details: Before signing a lease contract, make sure the landlord's contact details are accurate. Try to reach them on different platforms, such as phone, email, or social media, and make sure they respond.
Check with the real estate agent: If you are using a real estate agent, they should be able to provide you with information on the landlord's background and reputation. Make sure you are dealing with a reputable real estate agent.
You can check the property ownership by visiting the property registry office website (Registro de la Propiedad) and inquiring about the property.
The property registry office is responsible for maintaining records of all properties, including the owner's name, the property's location and characteristics, and any mortgages or liens on the property.
You can also check the property ownership online by visiting the website of the property registry office. You will need to have the property's address or identification number (Número de Identificación de la Parcela, NIP) to search for the property.
It's important to note that the property registry office may require you to provide identification, such as your ID, passport or NIE (Numero de Identificacion de Extranjero) before providing you with any information.
By checking the property ownership, you can verify that the landlord has the legal right to rent out the property, and that the property is not under any legal disputes.