Check out a story of Magdalena Tatarczewska and her Life/Career Transformational Program for Women. A journey from an employee to entrepreneurship.
What brought you to Barcelona? And what was your plan? To stay here or to spend here a season-two?
I've never worked in my country, Poland, only Ireland, where I moved in 2008, and I always worked in a multicultural environment. And maybe I'll confirm a popular opinion of many expats, yes, the pay here is lower compared to other European countries. However the costs of living are also lower and the quality of life in general better, because of the weather, fresh food as well as an outgoing culture.
At some point I felt that I was stuck in Dublin privately and professionally, things stopped working for me and I was considering moving to another country. Germany for example, but all of the sudden one of the tech companies reached out to me and I got a job in sales. It was a mysterious story, because the position I was offered wasn't published so the Universe basically made a surprise for me. 🙂 Since I was looking for a new challenge and a new interesting job, I decided to give it a try. I never thought about living in Barcelona and here we go, it's been almost 7 years since I've been living in this beautiful city.

2. How did the idea of the project come to your mind? How long was it "cooking"?
I worked as an employee for 10 years and at a certain moment I arrived to the point that my job was not aligned with my core values such as: integrity, authenticity, fairness, freedom, creativity etc.. I was suffering from the misalignment between my professional life and my identity. However, I do not regret anything, working for years in tech and people management roles simply brought me to where I am right now and I met some great people on the way who remained my friends or/ and business partners.

And in fact I have had the idea of becoming an entrepreneur for about 10 years prior to launching my first business. I just did not know what I wanted to bring to the world that would add a strong value.

Also because my dad is an entrepreneur and I always had that picture where my dad was building his work schedule by himself and deciding what partners he would bring on board. I remember sometimes he was coming home for lunch and taking naps, and my mom was busy and stressed, while being an employee.

Overall I felt that my dad had more freedom to decide when to have lunch and dedicate time to his family when it was needed. And I liked this picture, and for me it was like how life should look like. I may still have an episode working for someone full time or part time, the only thing is that it needs to be aligned with my core values and my life vision.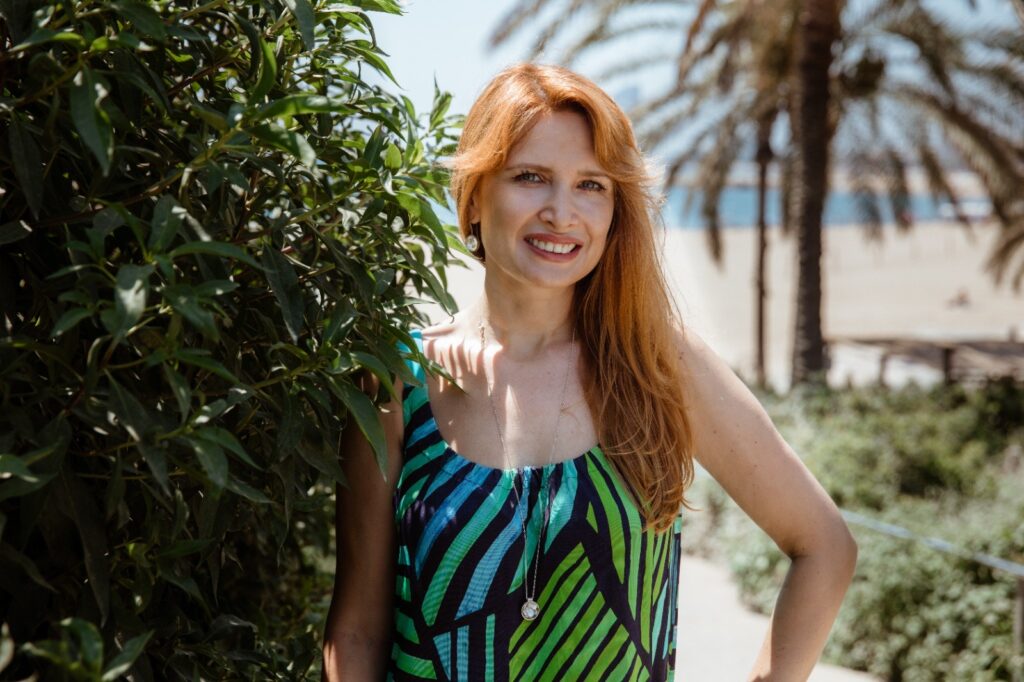 3. Tell me about your project? What is it about and for whom?
The crystal-clear idea of the project itself came 6 months before the launch but I was actively creating it for 4 months prior to the official launch (in May 2022). So, let's say only this year the seed of my thought became a sprout.

I work on the life/career transformation with women in regards to: mindset, identity & career. Sometimes we don't realise how work affects other dimensions of our lives, but it does really strongly. I would describe it as a transformational coaching program and it is not only for women, however women drive around 85% of my clients.

I use professional tools- ICF professional coaching (International Coach Federation), emotional Intelligence, therapeutic tools -NLP and spiritual techniques such as astrology and Human Design.

I created my own program from scratch. The aim of it was to create something effective and powerful that would bring a visible and long lasting transformation to my clients.
Also the pandemic helped me to understand that this is the right time to push forward with the idea, and before pandemic I travelled to Tanzania, where we climbed the Kilimanjaro mountain and it was so difficult and hard, we're suffering a lot and I caught myself thinking that I have to bring my life to the higher level, I have to act somehow, I'm still young and have energy to do it. I don't know why it came at this moment, maybe because of the thin air there. 🙂 I'm in my mid 30's and I think it is the right time to do it, because you have prior experience in life and loads of energy, faith, time to change and shift your journey.

4. What was the biggest obstacle/surprise you didn't know will come during your start?
I didn't realise how many things I need to do and all on my own. It's like packing the whole team skills in one person. Still there are peers, networks, coaches, mentors that can help me with it. An interesting fact, but I am strong and learning quicker than I thought. Once you are determined there is no power in this world to stop you from doing what you want and what you care about.
5. So you don't have a team or an assistant?
Not for now. I want to feel every inch of this journey by myself and grow as an entrepreneur by going through each phase of the path. But in the future I´m thinking of hiring people. I have freelancers helping me to build all the pieces of my project and I would say so far so good.
6. How is your journey going now? How much has your lifestyle changed after becoming your own manager/teammate and CEO?
There is no exact time by which you will make a living from your business. Some people need less time, others more, but I believe that everyone can make it at some point as long as there is determination, openness to learn, collaboration, experimentation and that one eventually accepts working for someone: full time, part time, projects within a certain period of time.
7. How do you feel in your new role?
I'm a little tired but happy…
8. What about bureaucracy? What was the biggest struggle with it? (if there was)?
You can handle everything just by being patient.
Oh, yeah… We all know what you mean. Heh. That's why there are so many yoga studios in Barcelona.
9. Could you share something about finance topics? Does it require a lot of money to start a business? What is the biggest expense item?
The biggest expense is your actual preparation for it such as: learning, courses, training, etc..On the other hand: a website branding, copywriting, photoshoots, you can close within 1K euro. You just have to search, investigate, compare, and get some advice from a professional, before choosing.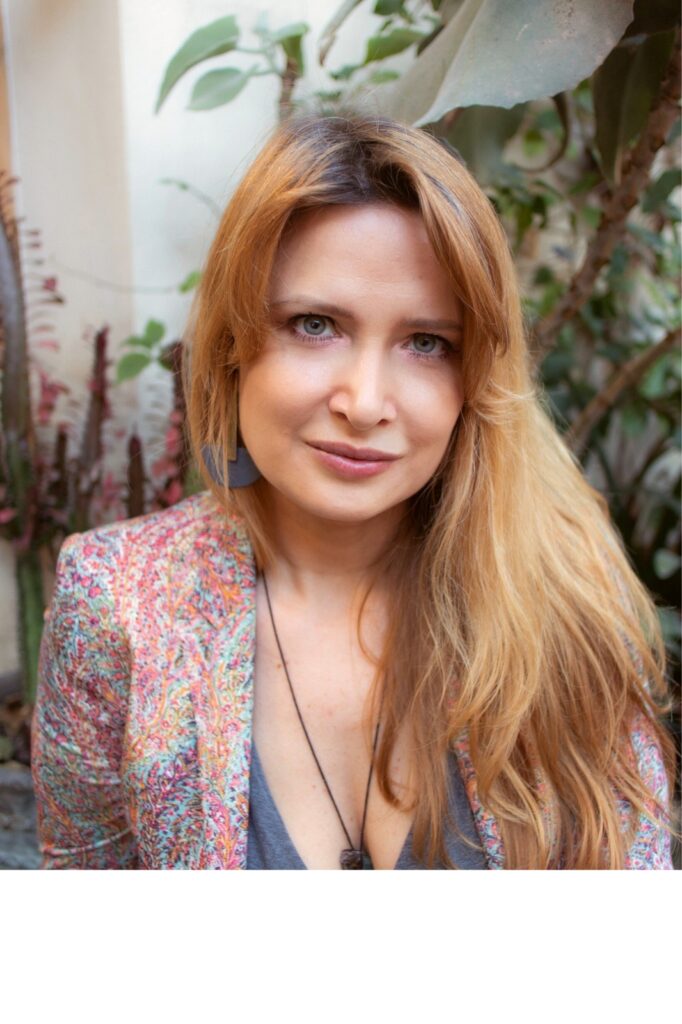 10. What advice should you give to a person who is thinking of taking an entrepreneur path?
If you have a passion for offering something special to the world, that would be a huge value simply go for it and apply the strategy of small steps.
I really think it is worth it and my advice is try to let go of the idea about having 100% of the clarity with everything straight at the start. Seed in your mind the powerful thought that there is no perfection and be ready to accept other jobs eventually in the meantime in order to cover your expenses and learn new things.
Thank you, Magda, for sharing your story.