In this article we will see main expats-friendly banks in Spain. To open a Spanish bank account is a crucial step at the beginning of your settling down process and if you want to get along with many local companies and avoid tons of bureaucratic issues, be sure to have a bank account in a local bank.
Here is the list of good options, such as BBVA, N26, ING, Sabadell. Opening a bank account should be one of the main things you will need to do to sort out many formalities.

Why will you need a bank account?
If you are going to rent an apartment,
To contract utilities (light, water, gas)
Paying utility bills
Internet
Insurance and other services with subscriptions.
If you work, you will need to provide a Spanish bank account number (IBAN) to the HR department so they will pay your check.
If you work, you will need to provide a Spanish bank account number (IBAN) to the HR department so they will pay your check.
Some banks provide free account maintenance if you receive a monthly wage (it's called "nómina" here) to that account. Not a bad option though. Let's take a closer look at the requirements in order to open a bank account.

To open a bank account in BBVA banks
What document will you need (the list for Non-EU residents):
If you don't have your TIE or NIE document yet, you can open an Online Bank account and create your profile on bbva.es. You will need to upload copies of your documents. This account is free and you don't have to pay anything to open it. The bank may offer you to take out insurance. There are two options: with monthly payment or one time yearly payment. The bank advises it to foreign bank account holders, but it is not a mandatory requirement for opening a bank account. If they insist that it is obligatory to have insurance in order to open a bank account, you can have it with monthly payments and cancel it in 1 month.
Make sure that the contract with the insurance company does not have restrictions and its policy allows you to cancel your contract before it expires. Some companies may allow it only in exceptional situations (you leave the country for instance). Sanitas for example allows you to cancel a contract agreement after one month it starts without any problem. Just check the insurance company's website and search for a cancellation policy.
You still can open not only an online bank account with your ID but to do that you need to go to the office and bring all the documents and sign a contract there.
If you have your TIE/NIE, you can open as many accounts as you want. As well as to issue credit/debit cards. The document list you will need to provide adds up an empadronamiento.
This is in case your card will be lost or stolen, the bank will issue and send a duplicate card to your empadronamiento address. So make sure if you change your address (empadronamiento address), notify your bank about changes. Otherwise, they will send your card to the address they have in their system.
To change your address in the bank's system, and mainly to request all operational processes, you will need to go to your main BBVA office. Usually, it is the office that is the closest one to your empadronamiento address. You can ask in any bank office, just provide them your address and ask which is your main office.

One more cool feature that BBVA bank offers to its account holders, is that if you have Banca Online (BBVA mobile app) you can withdraw money without a card in its ATMs. 300 eur., max. per day, using the credentials of the app and SMS code.
BBVA bank has a large list of bank accounts with many benefits for their holders:
Nómina Va Contigo – if you receive a monthly salary in Spain above 800 eur. to this account, pension or unemployment checks above 300 eur., or transfers above 2500 eur every quarter, then maintenance is free. Plus you will have a debit card Tarjeta Aqua Débito (without number and name) with no emission fee. Free online transfers within the EU.

Mi Segunda Cuenta (Online only) – an online bank account, which goes as a complementary to the one that you already own at BBVA. Free maintenance and online transfers within the EU.
BBVA also offers services to change your bank account and transfer it from another Spanish bank. It is free and they will be in charge of all the bureaucracy, but for that, you will need NIE/TIE.
How to open a bank account with N26 online-banking
N26 is a very popular online-banking among expats in Barcelona. Maybe because its staff does speak English. You can find many good references from the expats in all online groups where usually expats gather. It is a German
Indeed, N26 offers an easy way to open an account with them. At first, it was only a mobile application, but now they run a webpage with the same functionalities as the app.
N26 doesn't have offices in Barcelona for now, but still, it is secure to open a bank account with them. In 2016 N26 got a European banking license granted by the European Central Bank. 3 years later they announced a Series D investment round worth $ 300 million, and their valuation got to $3.5 billion.

By 2020 they grew up to 5 million customers in 25 markets and their presence in Berlin, New York, Vienna, and São Paulo. So far so good. One of the founders of N26 also was announced as a key speaker for "Forbes Under 30 Summit Europe" in Berlin in 2019.
All you need in order to open an account with N26 in Barcelona is:
Your ID copy
Empadronamiento.
You will need to upload these documents and then N26 employees will call you over a video call to see that it is you. Easy-peasy right? Not quite.
Since this online-banking app doesn't have offices, you can create an account online.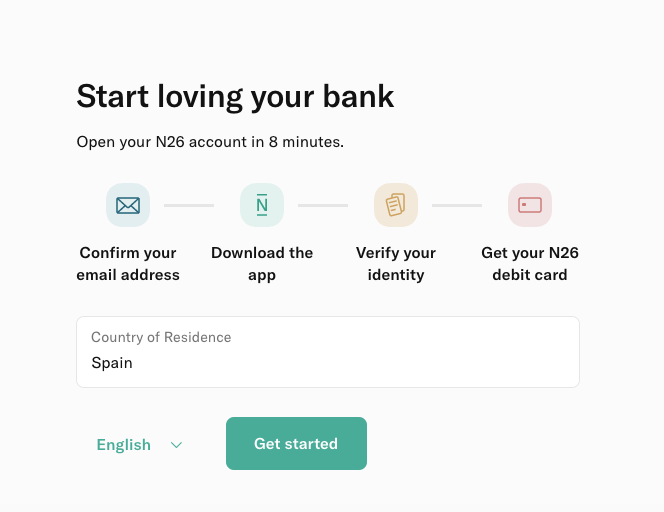 The whole process seems like a creating profile for Netflix. Indeed, you will need to choose a membership. N26 will issue you a MasterCard card with the chosen plan. For each plan, there are annual membership fees. The cheapest one is 4.90 eur./month.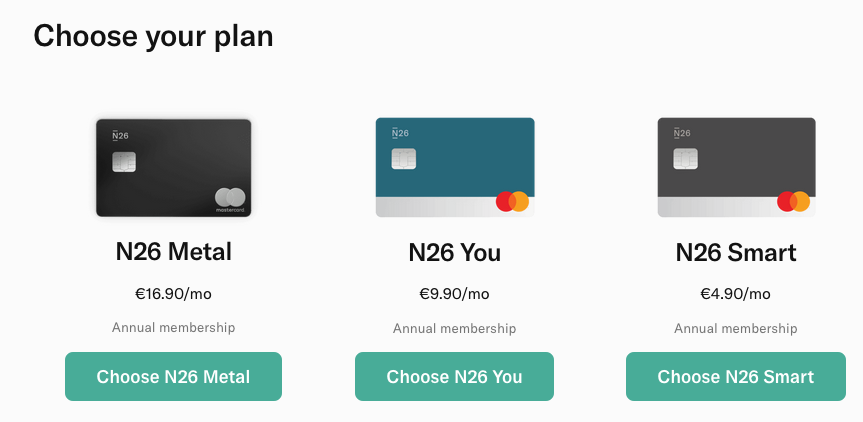 It is still a banking system, so you will need to provide tax liable information. They will ask you to name all countries in which you are a tax resident. For U.S. and Canadian citizens, or Green Card holders there will be special questions as well since they send data to the Internal Revenue Service according to the Foreign Account Tax Compliance Act (FATCA).
Once you choose a plan, color of your card, and sign up, N26 will send you 5 legal documents to your email address and your card will arrive in 2 weeks with free regular delivery.

Depending on your plan with your card you will have 5-8 free withdrawals in the Eurozone, unlimited free withdrawals in foreign currencies, and free worldwide payments in any currency.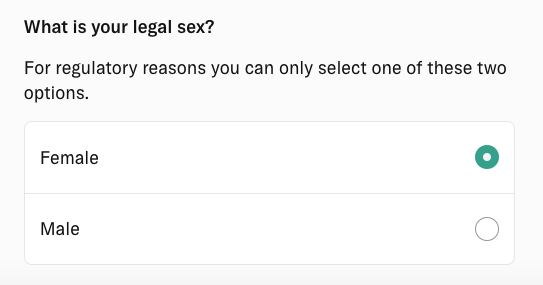 How to open a bank account with ING
ING is another loyal bank for expats with a headquarters in the Netherlands. You can't open a non-resident bank account with them, which means you will need TIE/NIE.
The employees do speak English and usually are very helpful with the explanations for foreigners.

ING offers a free online bank account and ING card with no fees.
One of the perks of this bank is that its branches in Barcelona are open all day, including Saturday. It is an extended schedule since most of the traditional Spanish banks only open in the mornings and no way for Saturdays.
ING also partners with other banks so their customers have access to the 2B network of cash machines.
Opening a bank account with Sabadell
Banco de Sabadell is a Spanish multinational financial services company, the fifth-largest Spanish banking group with headquarters in the South Spain city, Alicante. It includes several banks, brands, subsidiaries, and associated banks. Most popular is B. Sabadell.
They offer to open a non-resident bank account but to do this along with your passport you will need to present your TIN (Tax Identification Number).
B. Sabadell has a "Key Account" plan with a package of useful services for expats.
First debit card and Visa Classic credit card are free of charge
Visa Shopping card free of charge
Issue of national transfers and transfers to European Economic Area countries free of charge
Free reception of transfers from non-EEA countries in the same currencies
Free Cash withdrawals of any amount at Banco Sabadell ATMs (Abanca, BMN, Ibercaja, KutxaBank, Unicaja, Liberbank, Caja España-Duero, CajaSur, Caixa Ontinyent, Colonya Caixa Pollença)
And what surprises the most:
Free service for 10 translations/year, up to 500 words per translation.
But this account is not free. The maintenance fee is 160 eur. Per year or €40 quarterly. They also have fees for transfers. Check the contract before signing it. You can download info about fees here. Staff usually do speak English, so you won't be abandoned, with tons of information without any clue.